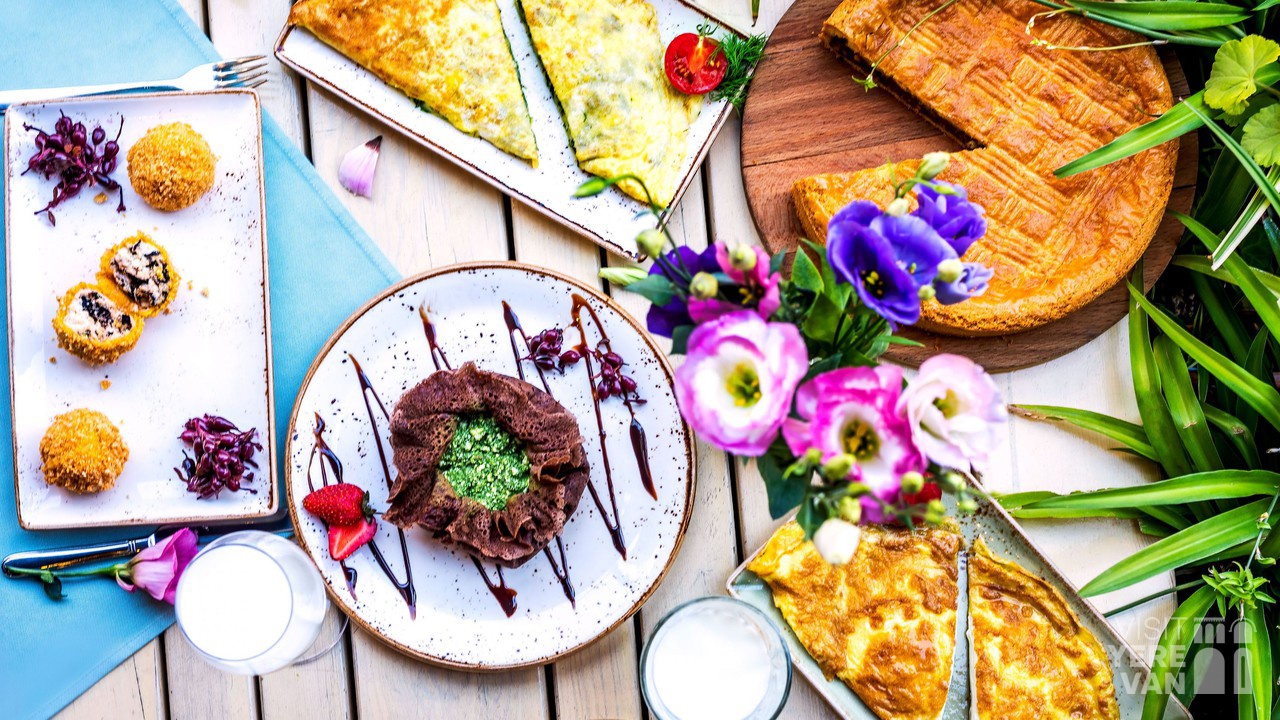 The "Lavash" restaurant was established within the framework of the "Farm to table" concept. In 2017, "Yeremyan Projects" began cooperation with farms in order to purchase the necessary products from farmers, make them demanded by restaurants and provide customers with fresh, high-quality natural products.
Fresh agricultural products are intended not only for the restaurant, but are also available to the visitors of the "Lavash" restaurant, where the private farm products of "Yeremyan Project" are now presented.
In a warm and welcoming atmosphere, the restaurant offers traditional Armenian popular and famous regional dishes, as well as a regularly updated and varied menu.
"Lavash" is famous for serving breakfasts. A special place in the restaurant's menu is occupied by a traditional Armenian rich breakfast. Brtuch (lavash wrap) from lavash with various ingredients - dishes from fresh dairy products, dried fruits, raisins, halva, jam, tea, fruits and the signature dish of "Lavash", sweets prepared by special recipes. On the first floor of the restaurant there is a tandoor where Armenian lavash is baked. Here you can follow the baking process and get hot bread and gata.
---
+37410608800, +37491608800