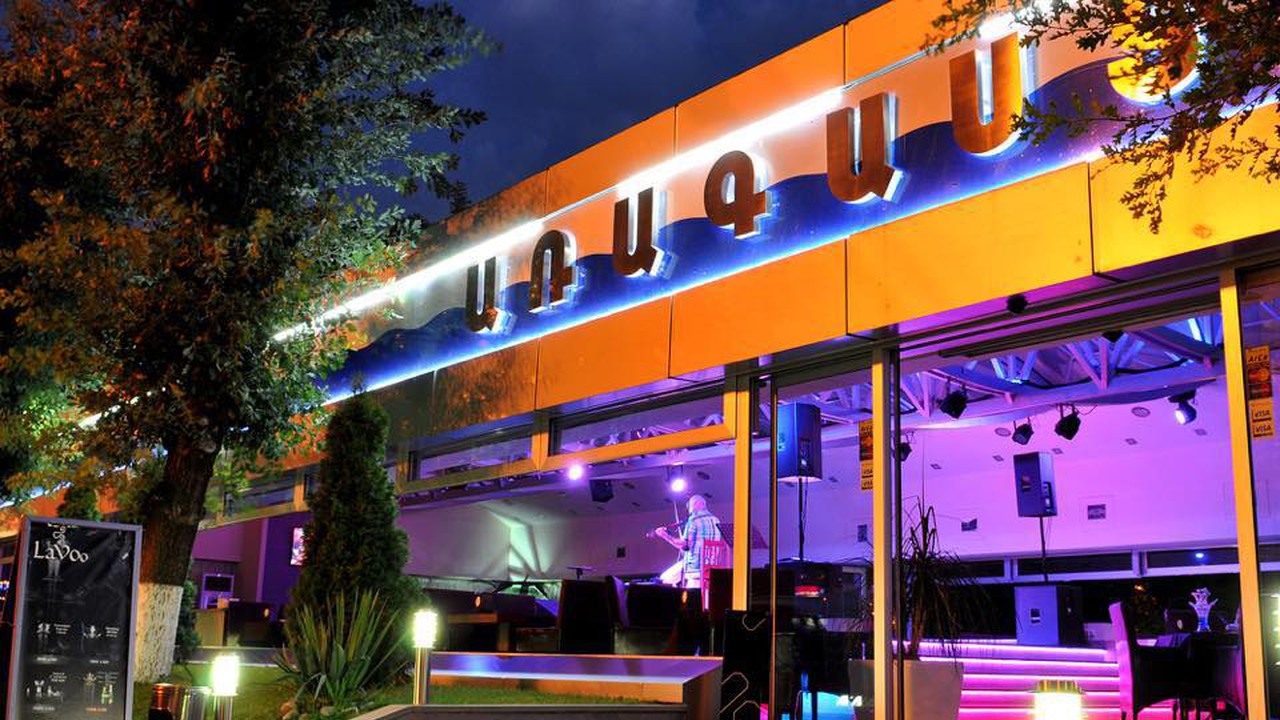 "Aragast" (Poplavok) café was one of the four cafes in Yerevan in the 1960s ("Skvoznyachok", "Kopeyka", "Poplavok", Koziryok). It is located in the Circular Park of the Kentron administrative district of Yerevan.
The café was designed by architect Felix Hakobyan in 1964. The name of the café was chosen by the architect. It was one of the favorite entertainment places of actors, writers, directors, musicians, artists, painters, and students. The café is often called "Al Aragast" after Alexander Green's book.
This is the best place to combine holiday, entertainment and fun.
In the festive hall, from 19:30 to 20:00, visitors can enjoy the magical sounds of the violin, and from 20:10 to 00:00, there is a  live performance by popular and famous artists.