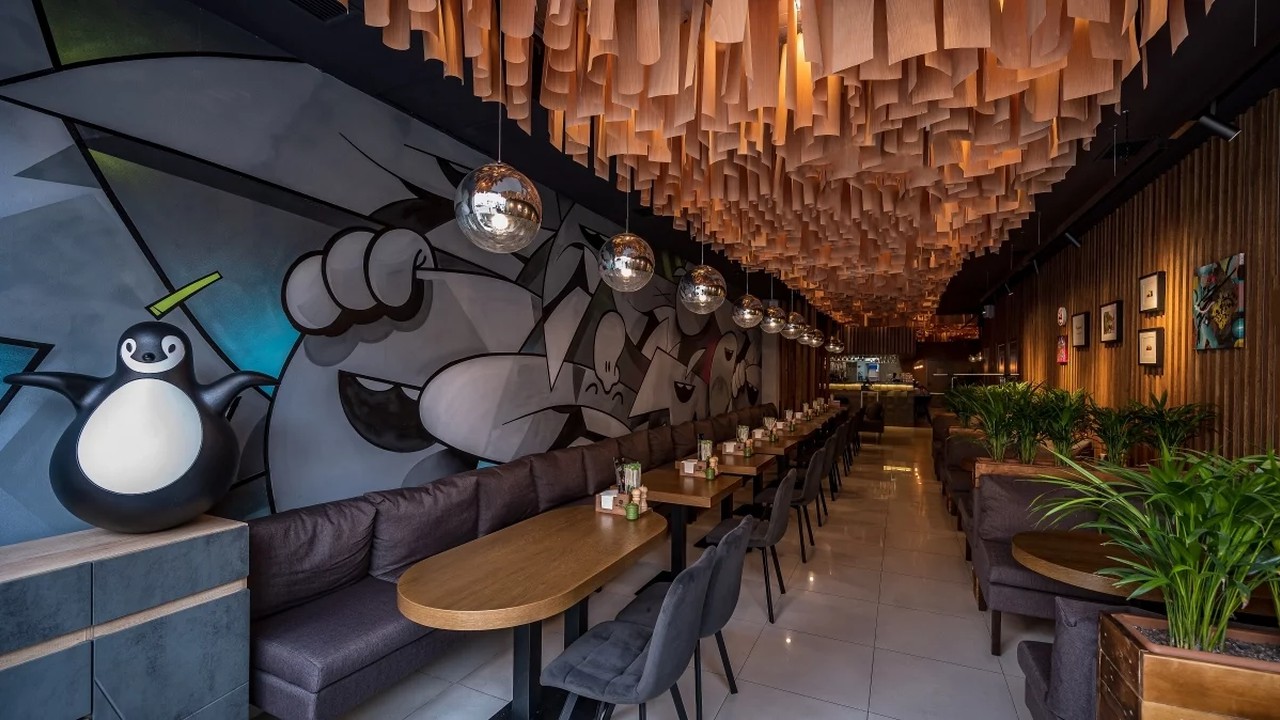 "Ten" translates to "heaven" in Japanese, and the name "Ramen-Ten" beautifully conveys the essence of "ramen heaven" or a "ramen world."
The ''Ramen-Ten'' restaurant's signature dishes and menu were created by a student of the renowned Japanese chef Kazuhiko Kijimo, who established the first private production of ramen ingredients in Russia.
The menu offers eight variations of the flagship dish, including beef, shrimp, chicken, and pork options. These ramen options are categorized into two types: some are simmered in a clear, fragrant broth, lovingly prepared over four hours, while others are immersed in a thicker, richer broth, slow-cooked for eight hours at a gentle heat.
The interior of the restaurant is characterized by minimalism, featuring comfortable furniture, works by modern artists, and unique ceiling decorations that transport you to a little corner of Asia with their originality.