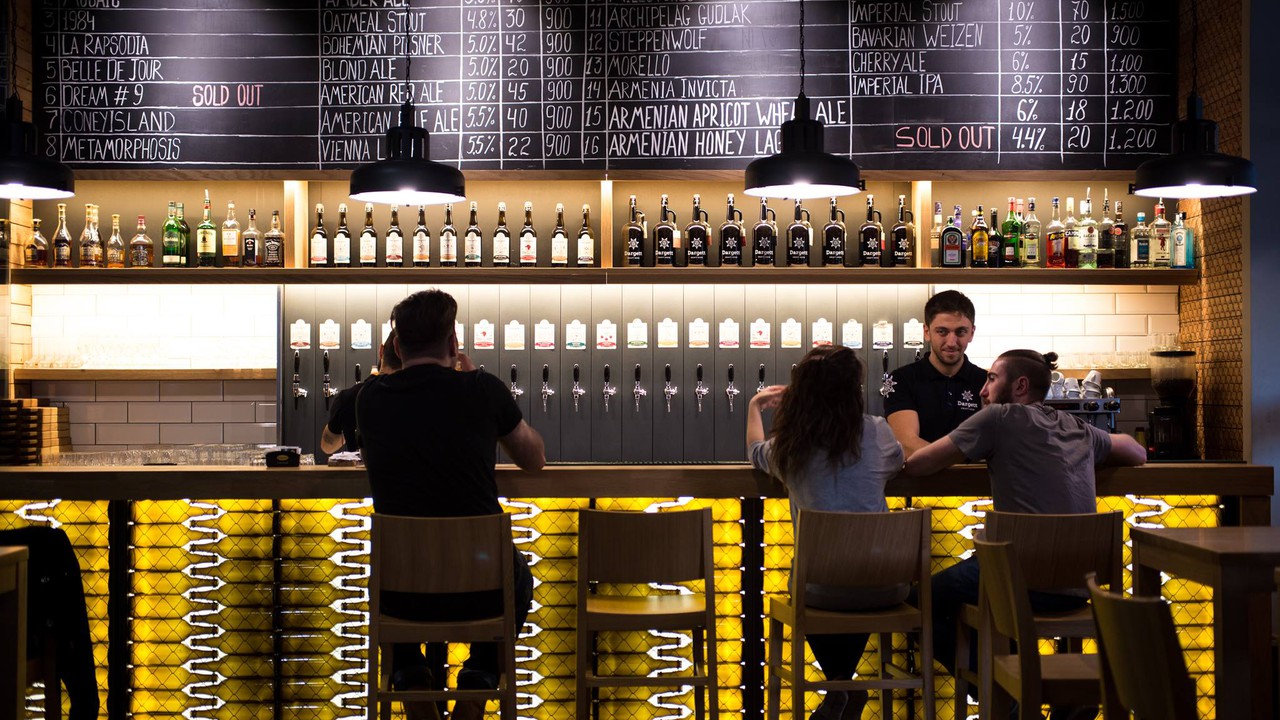 "Dargett" is the first craft beer house in Armenia. The mission of the brewery is to introduce the culture of craft beer to Armenian consumers by offering a diverse range of high-quality beer.
Dargett Brewpub serves 21 different types of craft beer, using only the highest quality ingredients, the best brewing techniques, and the latest Italian technology.
The beer is crafted with premium ingredients and state-of-the-art brewing technology.