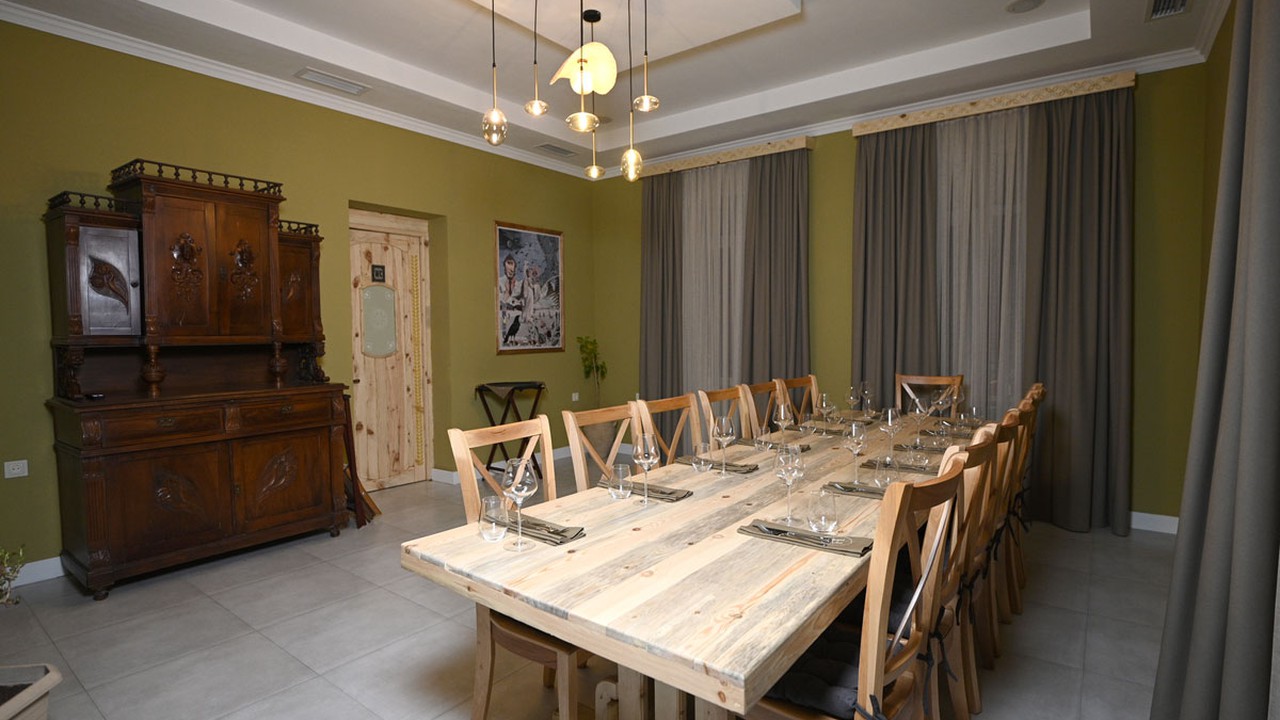 "Hedonist" restaurant combines three components: food, free communication, and atmosphere so that visitors get maximum pleasure. Hedonism claims that only pleasure motivates us and it is intrinsically valuable.
The friendly environment of the restaurant and the live music (piano and harp) put the guests in a good mood.
The cuisine is colorful and unique thanks to the chef who adds Armenian flavors to European dishes. The best wines from all regions of Armenia are presented in the restaurant. Great attention is also paid to the quality of the coffee. Cultural meetings, intellectual games, concerts with cover bands, as well as meetings and conversations with famous people are organized in the restaurant every month.
The ''Hedonist'' restaurant has two floors. On the first floor, there is a bar and a hall, as well as a small corner for gifts, where guests can purchase Armenian-made jewelry, souvenirs, and wines. On the second floor, there is a spacious hall that can host up to 80 people and as well as a hall for children with babysitters.
There is a special menu for children and babysitting is free for guests.