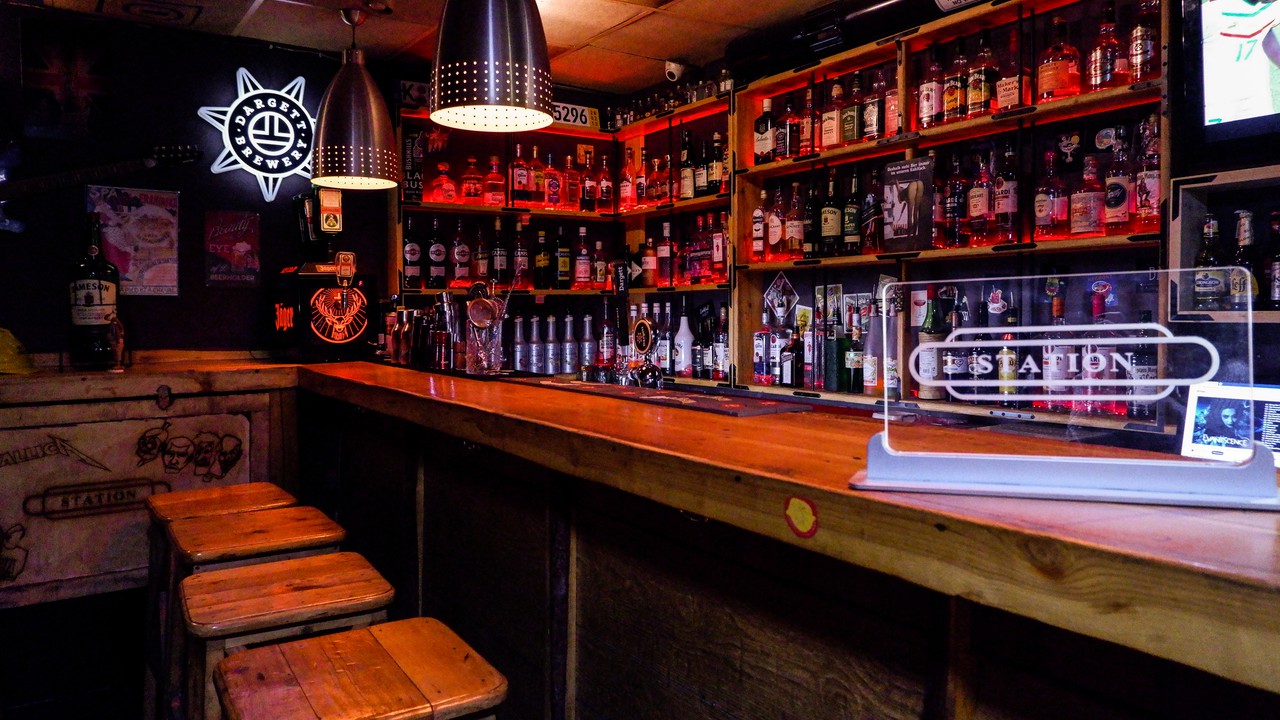 ''Station'' pub is located in the center of Yerevan, at 24 Parpets Str. - the main street of pubs.  It was founded in 2003.
The pub is popular, especially among rock music fans. In addition to rock, you can also enjoy high-quality blues, jazz, and pop music here.
It offers a wide selection of beers and spirits, classic and trendy cocktails, and of course, YOUR DREAM COCKTAIL, which will be prepared by the ''Station'' bartender after asking a few questions about your taste preferences.
''Station'' is also known for its rich and delicious cuisine, which offers burgers and sandwich assortment, spicy wings, hot and cold snacks, delicious pork ribs, and the ''LOSH-TAK'' signature range, which you can taste ONLY at the ''Station'' pub.
A well-designed wooden interior and original music-style design elements, which are typical to British-style pubs create a warm and cozy environment for relaxing with friends and loved ones.
The pub has a capacity of 60 seats.
The ''Station'' is open every day from 18:00 until late at night.