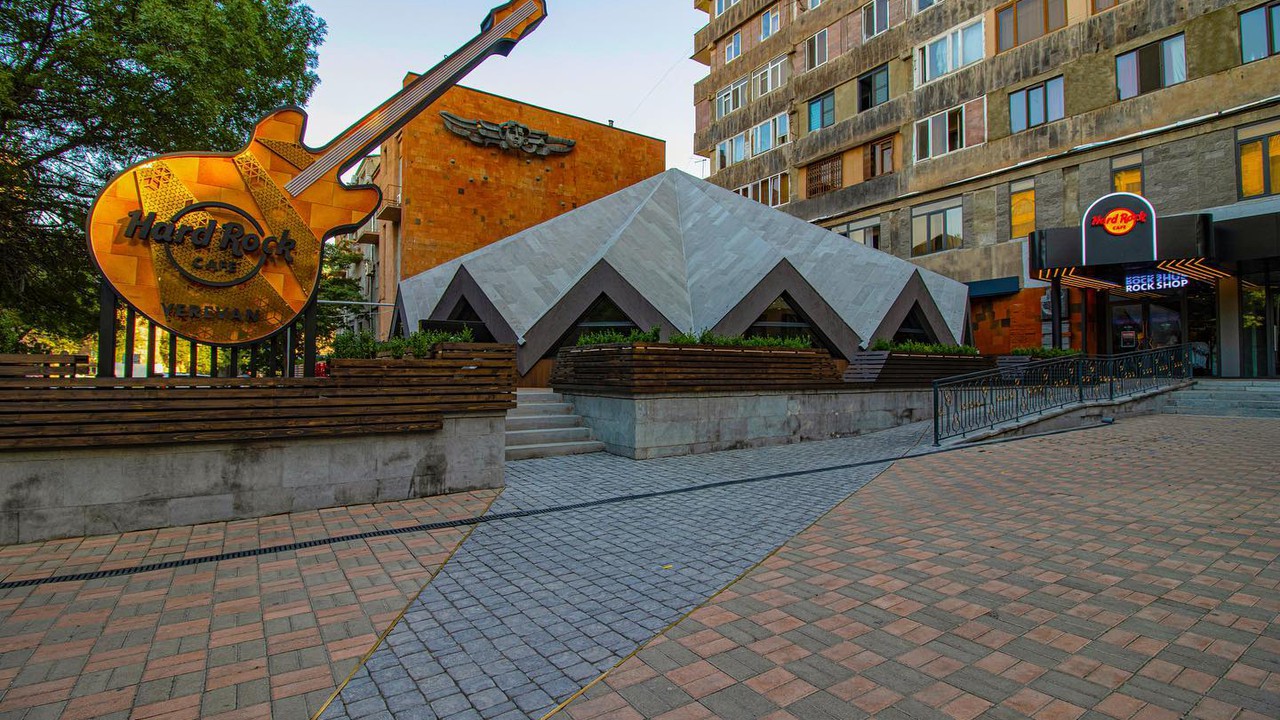 ''Hard Rock'' café Yerevan is located directly in the city center, on Pushkin Street, in a historically significant building.
Designed by a famous Armenian architect Ruben Badalyan, the 16-ribbed dome atop the building draws inspiration from the 10th-century Haghpat Monastery bell tower in the forest-capped hills of the Armenian Lori Region. It's with over 1,000 sq. m. of space to eat, drink, and party. Total capacity with terrace is 290 pax.
It's minutes from the heart of Yerevan, close to attractions like the History Museum of Armenia and North Avenue, the main tourist promenade of the city with multiple shops, cocktail bars, and clubs.
''Hard Rock'' café Yerevan unites such cool attractions as the Armenian National Academic Theater of Opera and Ballet and the Cascade Monument.

Here you can drink local craft beer chowing down on Legendary Burger.
One can find an excellent mix of new flavors with classic favorites here.