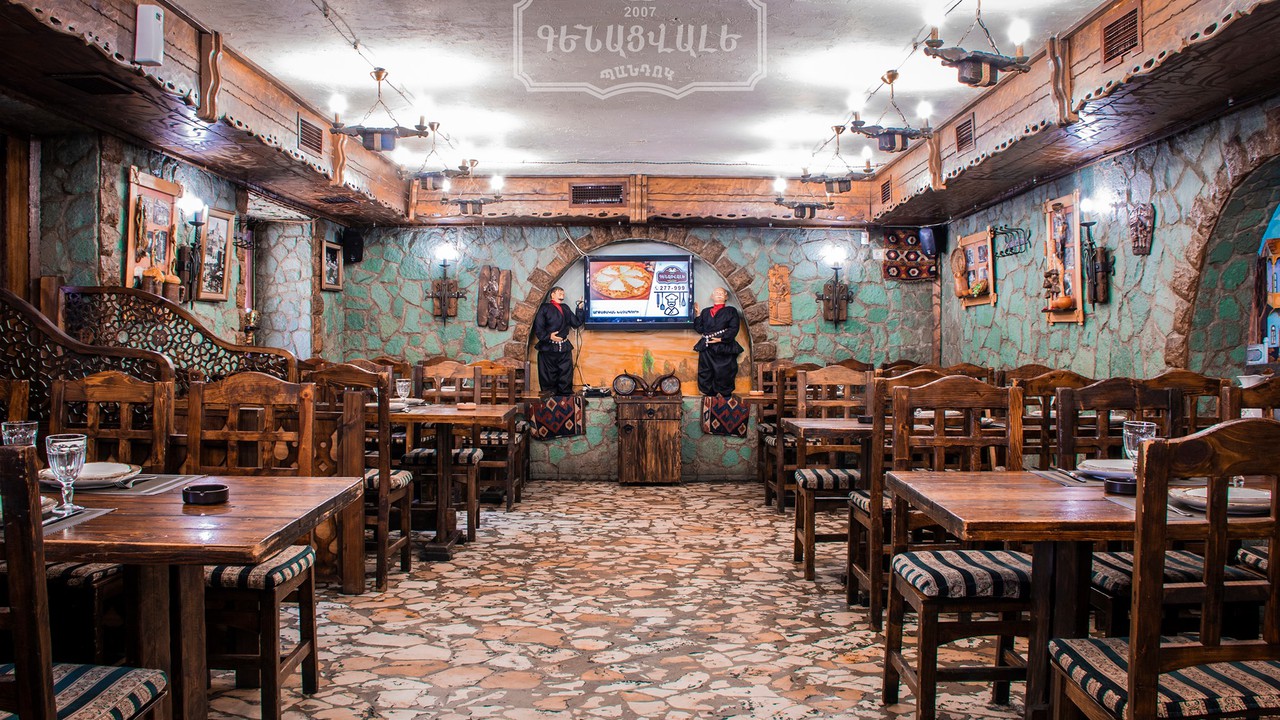 The first branch of "Genatsvale" tavern, at 7 Kievyan Street, was opened in 2007 and over the years it is gaining the love and trust of both citizens and guests. "Genatsvale" tavern is already presented with 5 branches, in front of each branch, the beloved kinto "Geno" greets its guests in different ways.

Being one of the first representatives of Georgian cuisine, "Genatsvale" tavern played a great role in the spread of Georgian cuisine in Yerevan, from the day of its creation it sought to combine the best traditions of Armenian and Caucasian cuisine, creating a warm and hospitable atmosphere.
"Genatsvale" regularly conducts training for cooks, inviting skilled Georgian cooks. Only fresh and high-quality products provided by the partners and producers are used.
By the way, the chain of restaurants also has a delivery service, thanks to which you can taste delicious dishes both at home and at work.