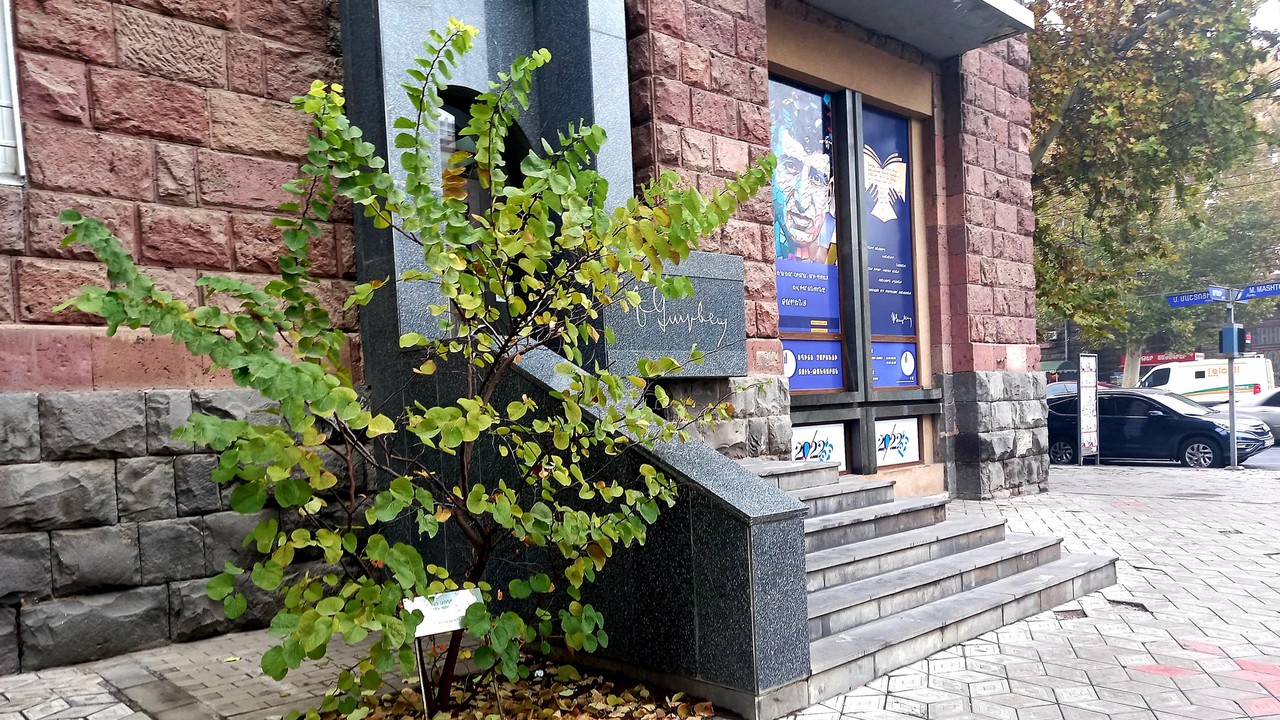 Yeghishe Charents house-museum
---
It is the center studying the poet's life, his literature and culture, public and political activity.
---
Yeghishe Charents was an Armenian poet, writer, translator, publisher, publicist, cultural and public figure. Charents's works are very actual and have a great value worldwide. He was recognized as the greatest Armenian poet of the 20th century.
In accordance with the decree of the Council of Ministers of Soviet Armenia, in 1964, the house-museum 
Yeghishe Charents
 was founded in Mashtots avenue,17 in Yerevan. 
The museum is in the house where the poet lived from 1935 to 1937.
The poet's personal belongings, manuscripts, documents, books, photographs that reached us are kept and exhibited in the house museum: The most remarkable is the memorial, where everything is preserved and arranged as it was during the poet's lifetime.
PERMANENT EXHIBITION
---
The first exhibition hall presents Yeghishe Charents's life and creative activity period from 1897 to 1927.
The second exhibition hall includes the last period of Yeghishe Charents's life and creative activity: from 1927 to 1937.
Memorial part: the house, where Charents lived with his family the last two years of his life.
---
Monday: 11:00 - 16:00
Tuesday - Saturday: 11:00 - 18:00
Sunday: Closed
PERMANENT EXHIBITION
Adults - 1500 AMD
Schoolchildren, students, pensioners, refugees - 750 
AMD
---
Foreign languages (Russian, English, French) - 4500 AMD
Educational programs - 5000 AMD
---
+37410 531 412, +37433 531 412