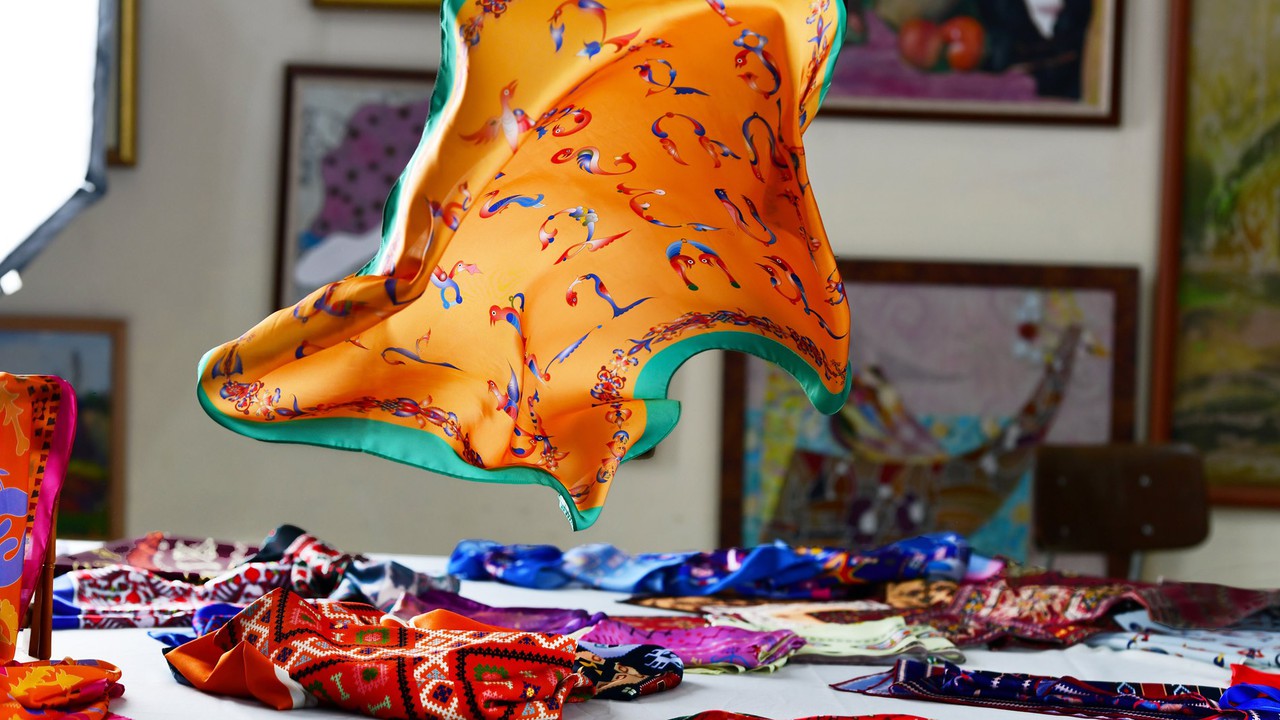 The primary objective of this brand is to effectively showcase Armenia's rich heritage and vibrant culture within the contemporary fashion industry.
---
"Taraz Art" is a brand that was created in 2018 by a designer Lilit Melikyan. The brand emphasizes traditional Armenian culture and incorporates ornamental designs into its products, including scarves, tablecloths, pillows, and handmade accessories. One of the main goals of the brand is to promote and make Armenian traditional dresses, known as "Taraz," recognized worldwide.
The "Taraz Art" photo lab is situated within the "Taraz Art" pavilion, offering a diverse selection of Armenian national costumes and showcasing various pieces from the "King to King" collection. Visitors have the opportunity to choose costumes from different regions of Armenia, including stylized options, and can have their photos taken while wearing these royal garments.

All the clothing items produced by "Taraz Art" are designed and made at "Teryan" Cultural Center.  Since the early 2000s, the center has been actively engaged in a range of activities aimed at promoting Armenian cultural, literary, educational, and traditional values. They specialize in restoring Armenian national clothing and traditional embroidery, while also creating new styles based on old designs.