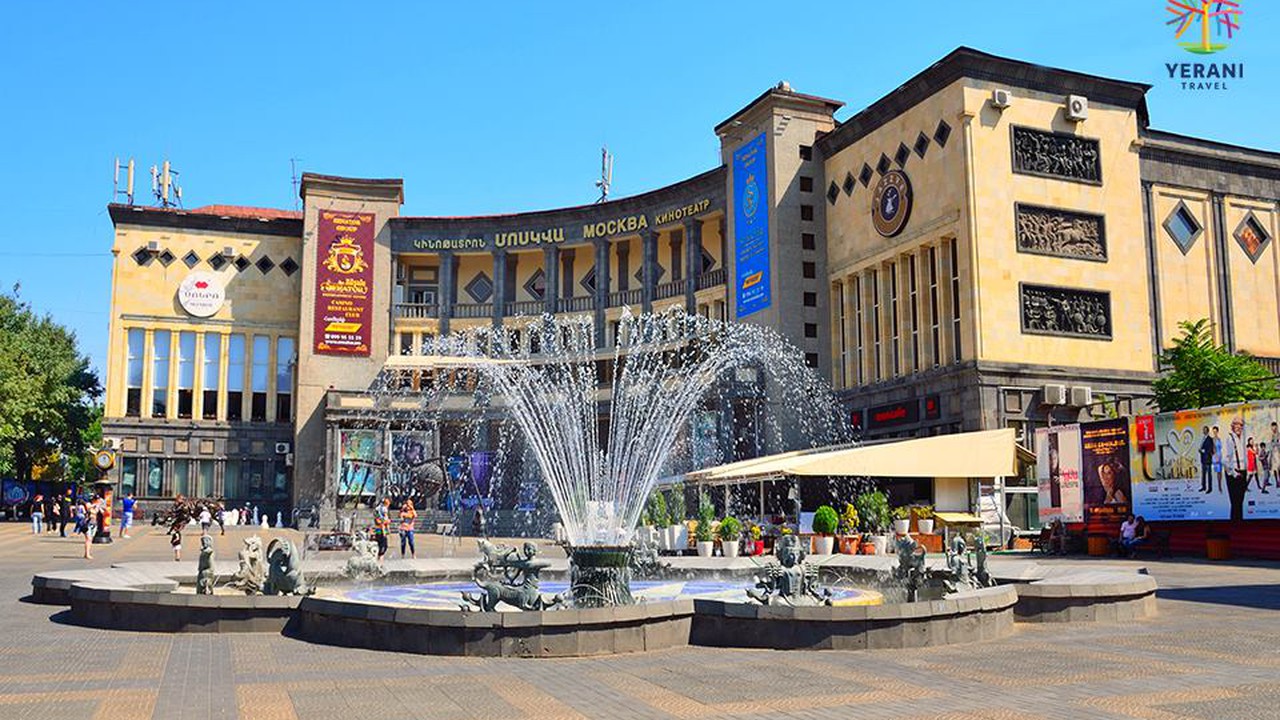 The ''Moscow'' cinema was opened in 1936 with the screening of the first Armenian sound film, "Pepo." Instead of the cinema building, there used to be St. Paul and Peter Church. In the 1930s, the church was destroyed, and the cinema was built in its place. Subsequently, it was named "Moscow."
The façade of the building is decorated with symbolic sculptures representing well-known Soviet films such as "Chapaev," "Pepo," "Davit Bek," "Sayat-Nova," "Dancing," and "Stage."
Currently, the Moscow Cinema has four halls: the "Red" hall with 491 seats, the "Blue" hall with 350 seats, the "Red" small hall with 49 seats, and the "Videohall" with 35 seats. These halls are equipped with modern technology.
In addition to film screenings, the Moscow Cinema organizes various events and festivals, including the "Golden Apricot" Yerevan International Film Festival, the "British Film Festival," the "Rolan" International Film Festival, the "ReAnimania" International Animation Film Festival of Yerevan, as well as screenings of Japanese, Indian, French, and other films.
Moreover, various events organized by different embassies are held here. Alongside film screenings, different exhibitions are organized in the cinema's waiting hall.