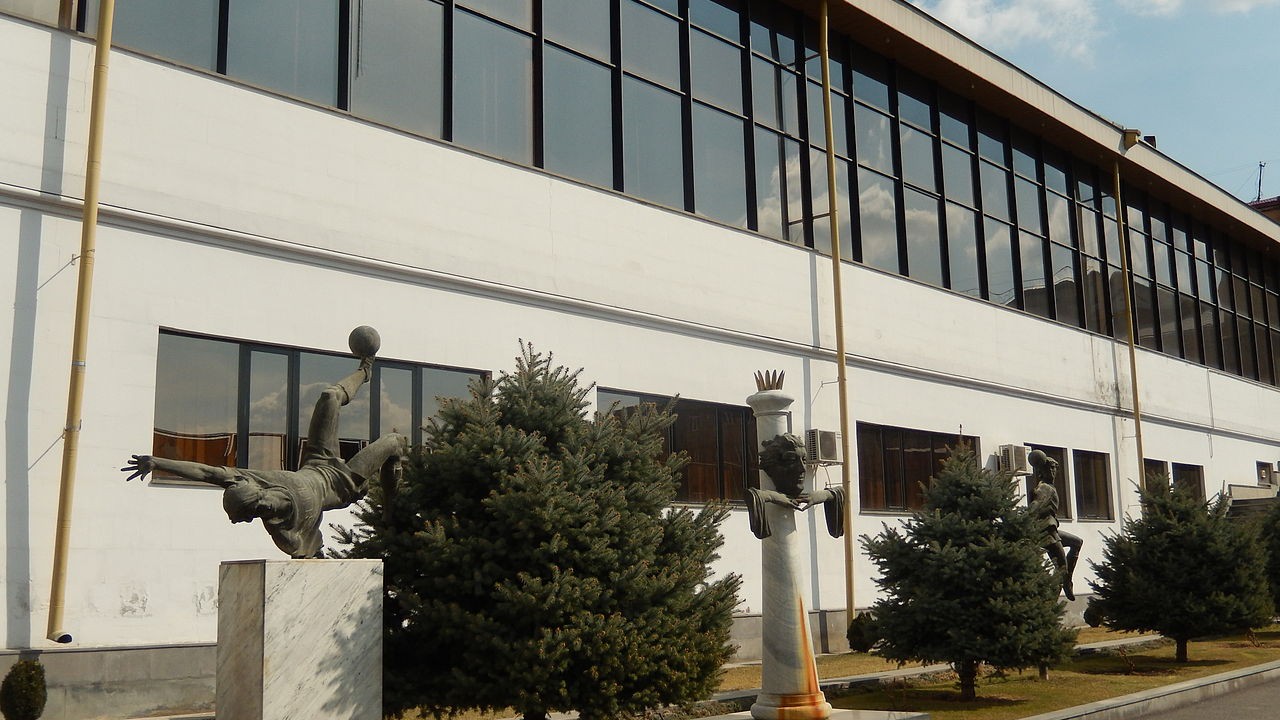 "Mika Sports Arena'' is an arena designed for team sports. The construction of the sports arena began in 2006 in the area of the former "Araks" sports complex. In 2008, the football stadium was completed, and in 2009, the sports arena was commissioned.
The sports arena hosts matches for the Armenian basketball, handball, volleyball, and futsal championships, as well as various competitions of the Pan-Armenian Games.
It has a seating capacity of 1,550 spectators.