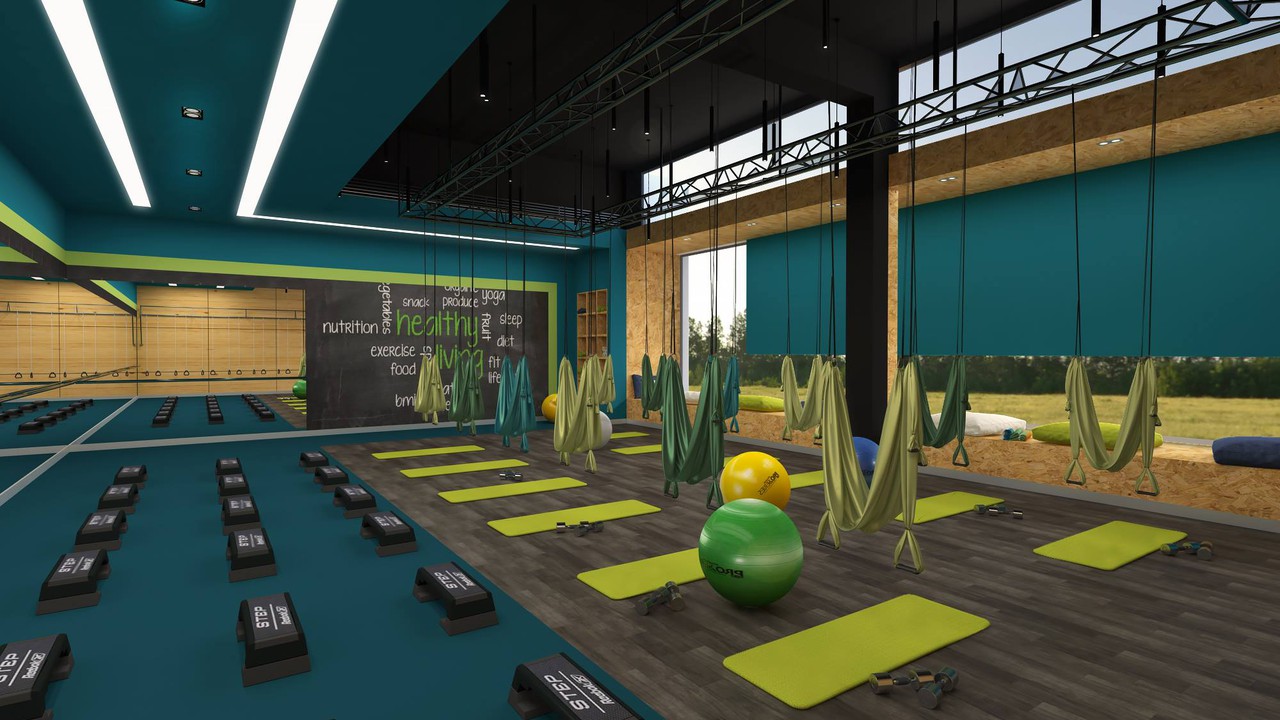 "Allegro" is a spacious sports and cultural complex equipped with modern and functional sports equipment. It has a swimming pool that is treated with a special ozone method, ensuring it is always clean.
The complex also features a spacious gym equipped with modern and functional exercise equipment.

"Allegro" 
complex offers various activities, including:
Fitness classes: These classes include group workouts such as Body Correction, ABS, Strong Body, Lower Body, HIIT Cardio, Power Step, Zumba, Yoga, Pilates, and TRX.
Dance courses: The dance courses offered at "Allegro" include classical dances, folk dances, samba, rumba, cha-cha, jive, and paso doble.