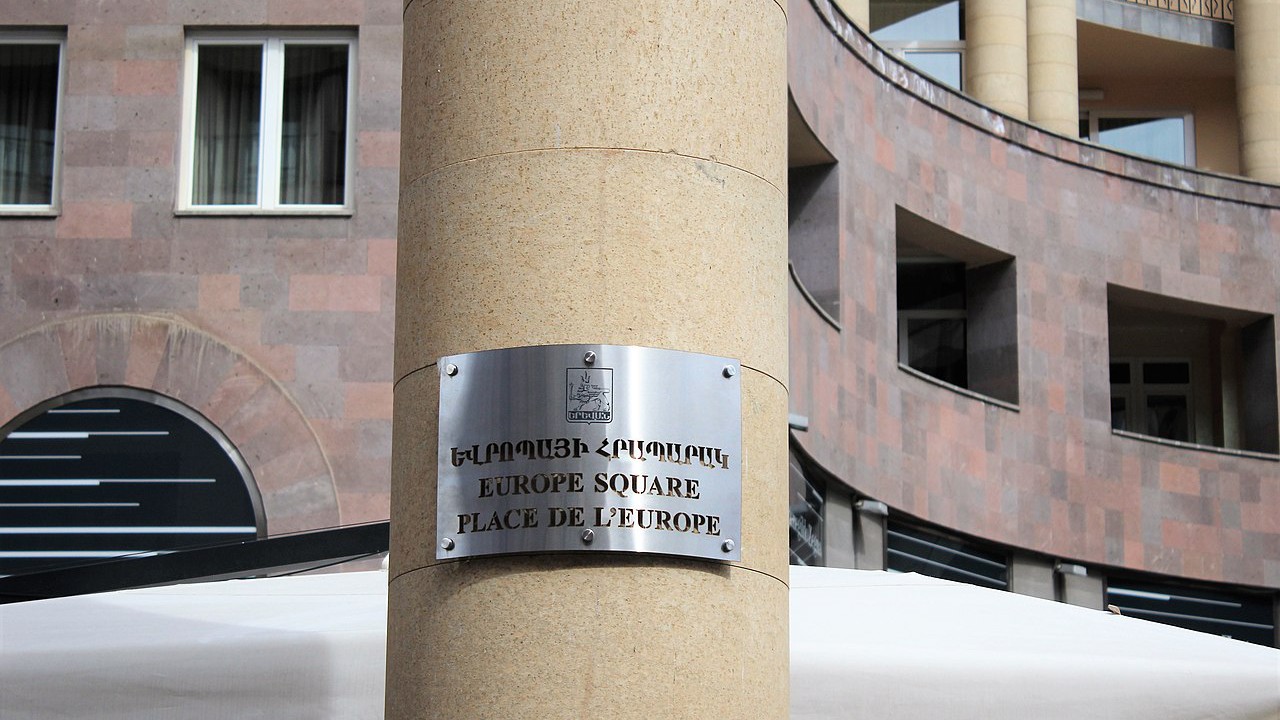 The inauguration ceremony of Europe Square was held on March 19, on the occasion of the 70th anniversary of the establishment of the Council of Europe and of the cooperation based on universal values with the countries of the European continent and the European Union. Europe Square is located in the area within Northern Avenue of Yerevan.
The event was attended by Liliane Maury-Pasquier, President of the Parliamentary Assembly of the Council of Europe (PACE), and Mayor of Yerevan Hayk Marutyan who handed over a Certificate of the Europe Square to the PACE President, announcing the opening of the Square.
This 500-meter-long circular square of Northern Avenue was built in 2001-2007. A group of architects worked on the project under the leadership of Narek Sargsyan.
The square is located in the central part of the avenue, near the fountains. It is surrounded by residential buildings, trade, and service centers.
The sign of the name of the square is attached to one of the pillars of the area.