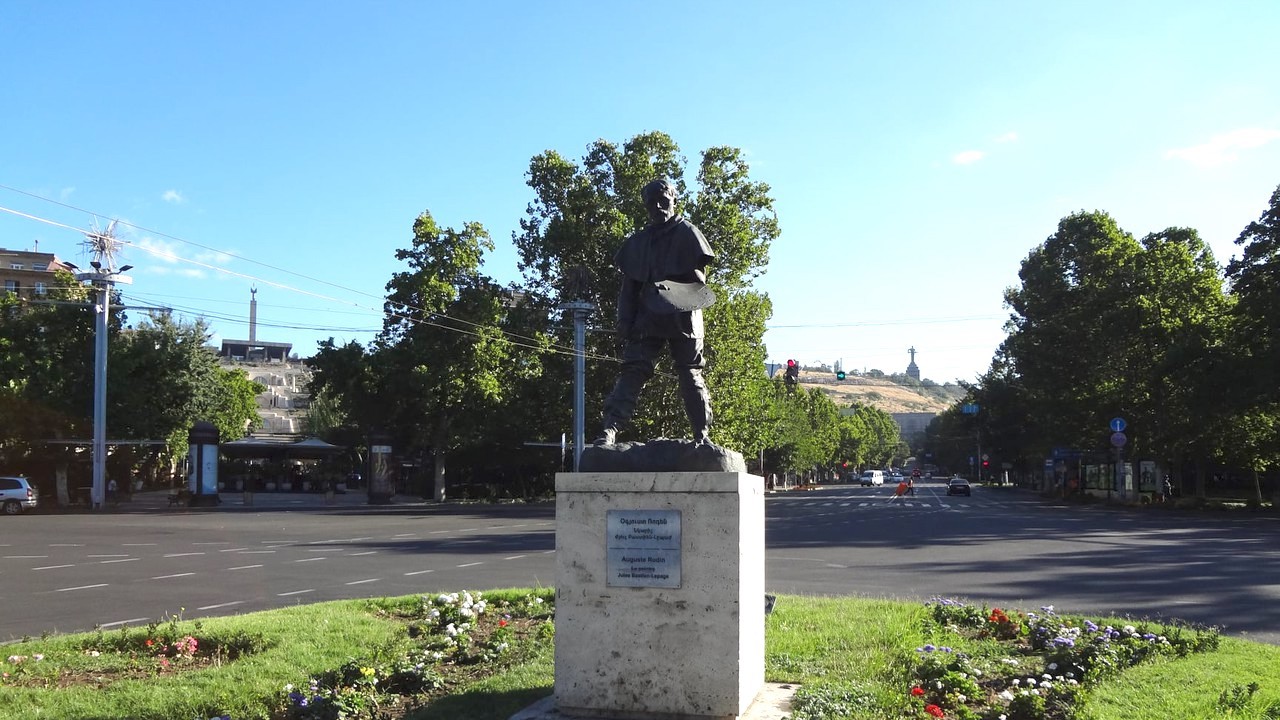 France square is located at the junction of Sayat Nova and Mesrop Mashtots avenues near the National Academic Theater of Opera and Ballet after A. Spendiaryan.
In 2006 it was named the Square of France in the event of the Days of France in Armenia. Among the numerous guests, there were the former President of France Jacques Shirak and the world-known chansonnier Charles Aznavour.,
On November 7, 2011, on the occasion of the 20th anniversary of Armenia's independence, the presidents of Armenia and France opened the sculpture "Jules Bastien-Lepage" by the eminent French sculptor Auguste Rodin in the center of the square of France.