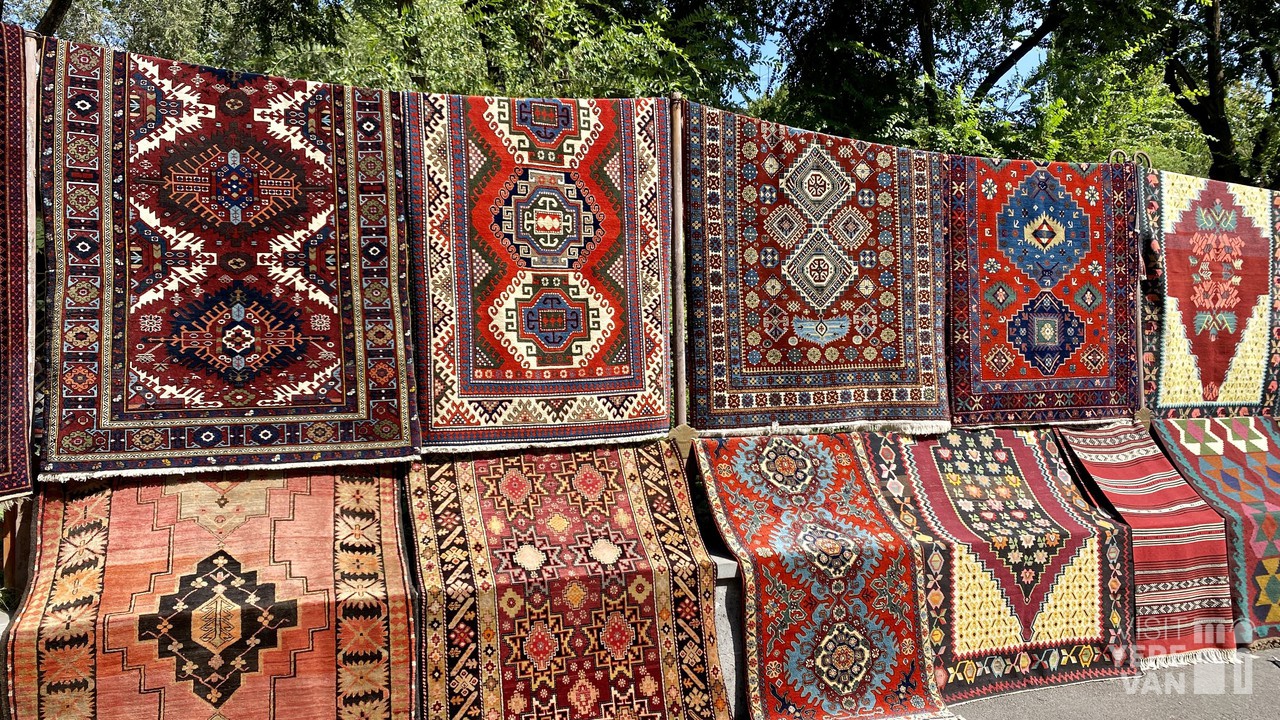 Vernissage of handicrafts
---
Vernissage is an open market-exhibition in the center of Yerevan, where you will find exclusive Armenian handmade masterpieces, souvenirs and works of art.
---
You can even spend your free time buying nothing but simply admiring paintings, the most impressive handmade souvenirs, crafts, carvings, pottery, silken scarves, unique jewellery, dolls with traditional Armenian costumes, handmade handbags, wooden chess or Backgammon board games, folk clothing, antiques, carpets and so on at the Vernissage. 
Besides souvenirs and works of Armenian art, you will be surprised to see old stationary telephone, radio and tape recorder bits, dishes, medals, and extremely dated equipments, among other things. 
You can find paintings here, but if canvases are what you want, you can also visit another Vernissage near the Martiros Saryan monument - the Painters' Vernissage.
As is customary all over the world, when you buy souvenirs, do not hesitate to bargain with the sellers at the Vernissage.
Visit the Vernissage and take a piece of Armenia with you!
---
The Vernissage starts near the Republic Square metro station, more precisely on Hanrapetutyan Street, and ends before reaching the monument to Vardan Mamikonyan.
This market is mostly opened on weekends. However, it is open on other days of the week.
Working hours: Daily from 10.00 to 18.00.
Suggested duration: 2 hours