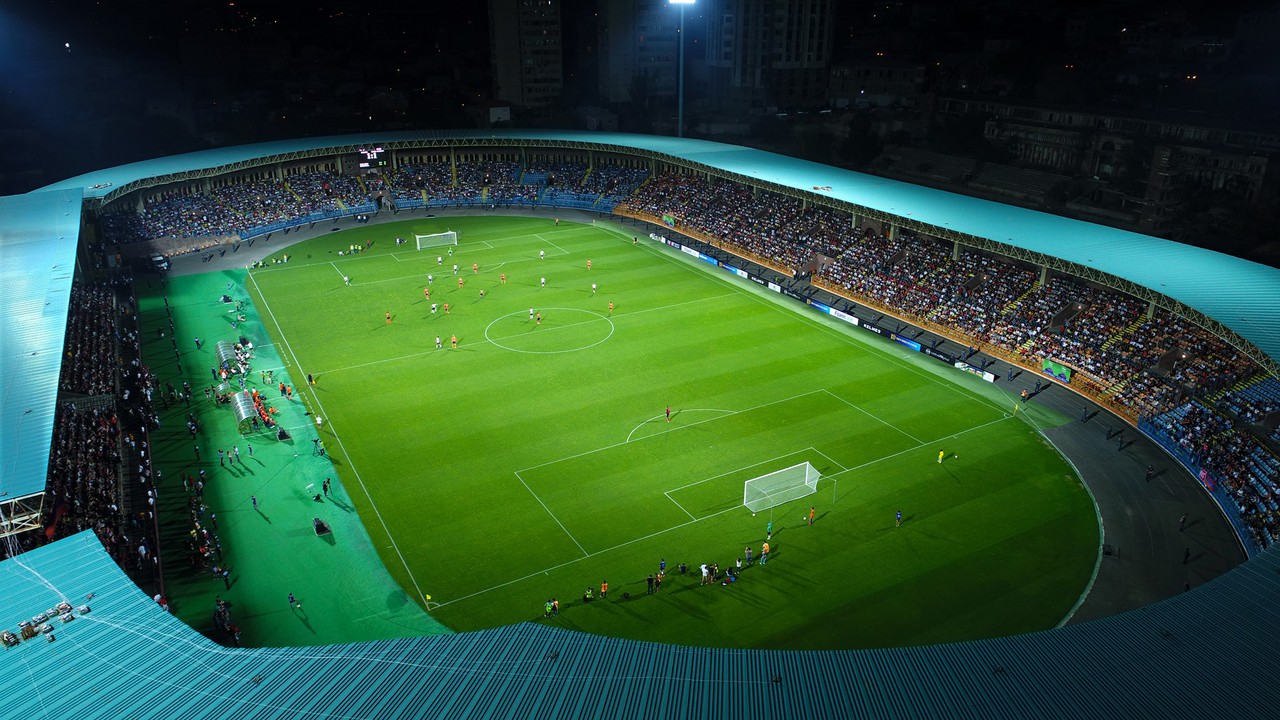 Republican Stadium after Vazgen Sargsyan
---
The Republican Stadium after Vazgen Sargsyan was built in 1933-1935. It was designed by architect Hovhannes Margaryan, then expanded in 1953 by architect Koryun Hakobyan. It was completely reconstructed and renovated from 1999 to 2008.
1935-1999 it was known as "Dinamo" stadium. In 1999 it was renamed the Republican Stadium after Vazgen Sargsyan. The capacity of the stadium is 14.990 seats.
It is currently used for football matches and is the home ground of the Armenian national team as well as the local teams ''Ararat Armenia'' and ''Pyunik''. Both of them play in the Armenian Premier League.