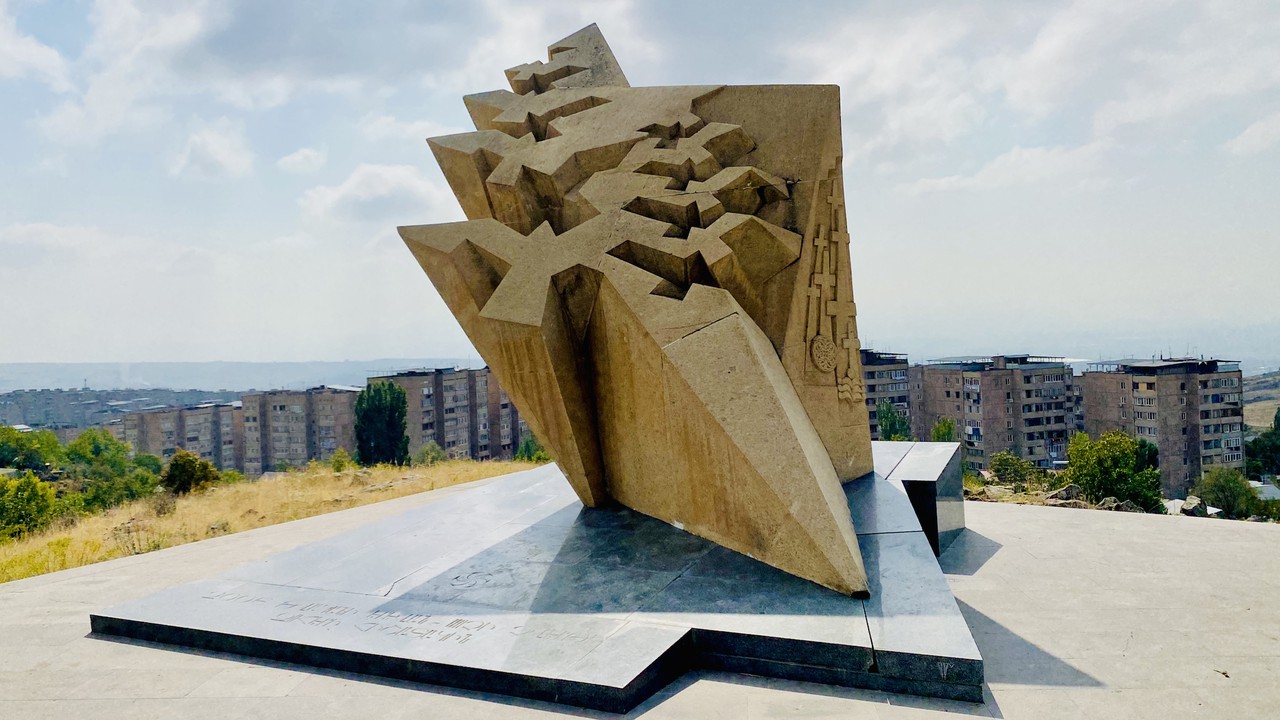 In memory of the Yerevan-Sochi flight victims
---
Architecture: Artur Meschian
Sculpture: Arman Vahanyan
Material: yellow tuff
Date: 2008
---
In 2006, a terrible tragedy occurred when a passenger jet traveling from Yerevan to Sochi crashed in the Black Sea, killing all 113 passengers and crew members on board. The Yerevan-Sochi flight victims were men, women, and children. To honor their memory, a memorial was erected in Yerevan.

On the memorial there is a sculpture of a flock of birds in flight, symbolizing the lives lost in the tragic accident. The birds are positioned in a way like they are flying towards the heavens.
The tragedy of the Yerevan-Sochi flight serves as a reminder of the fragility of life and the importance of safety in air travel.
Located in a quiet area of Yerevan, the monument offers visitors a peaceful space to reflect and honor the memory of those who lost their lives. It's an important stop for tourists interested in history and culture, and a reminder of the importance of cherishing every moment we have with our loved ones.