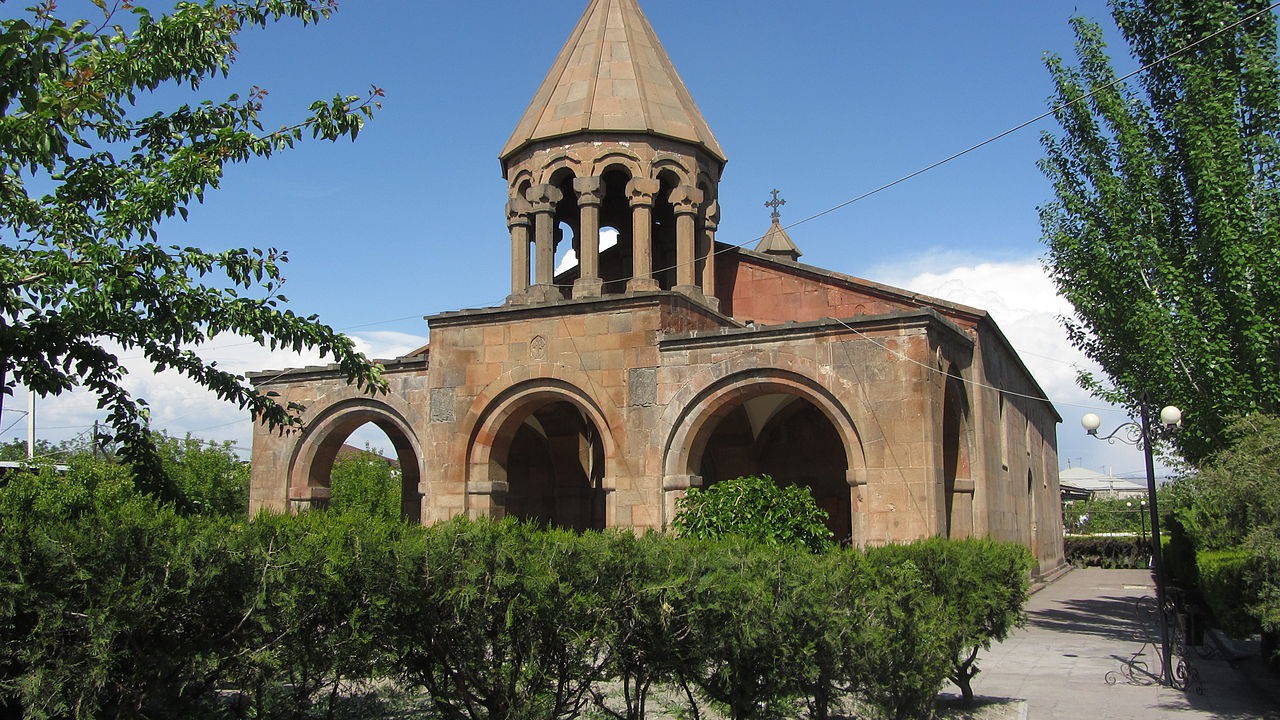 Noragavit, St. George Church
---
The St. Gevork Church is one of 10 churches in the ancient Noragavit village, which is preserved nowadays. The church is similar to the St. Zoravor Church by its plan and common volume-space composition. It is a triple-nave, domeless construction with the arched western vestibule and the 12-pillar belfry.
The prayer-hall has entrances from the vestibule and the southern front. Some frescos are preserved on the pillars and walls, which are of interest as of late medieval samples of painting. Besides, the stones of the former construction were used during the rebuilding of the church. They can be seen on the walls of the northeastern sacristy and the prayer-hall.
The St. Gevork Church was rebuilt in the XVII century and was fundamentally restored in 1981-1984 under the auspices of the Holy See of St. Etchmiadzin. Mr. Edward Seferian, a benefactor from Argentina, also participated in the restoration of the Church.