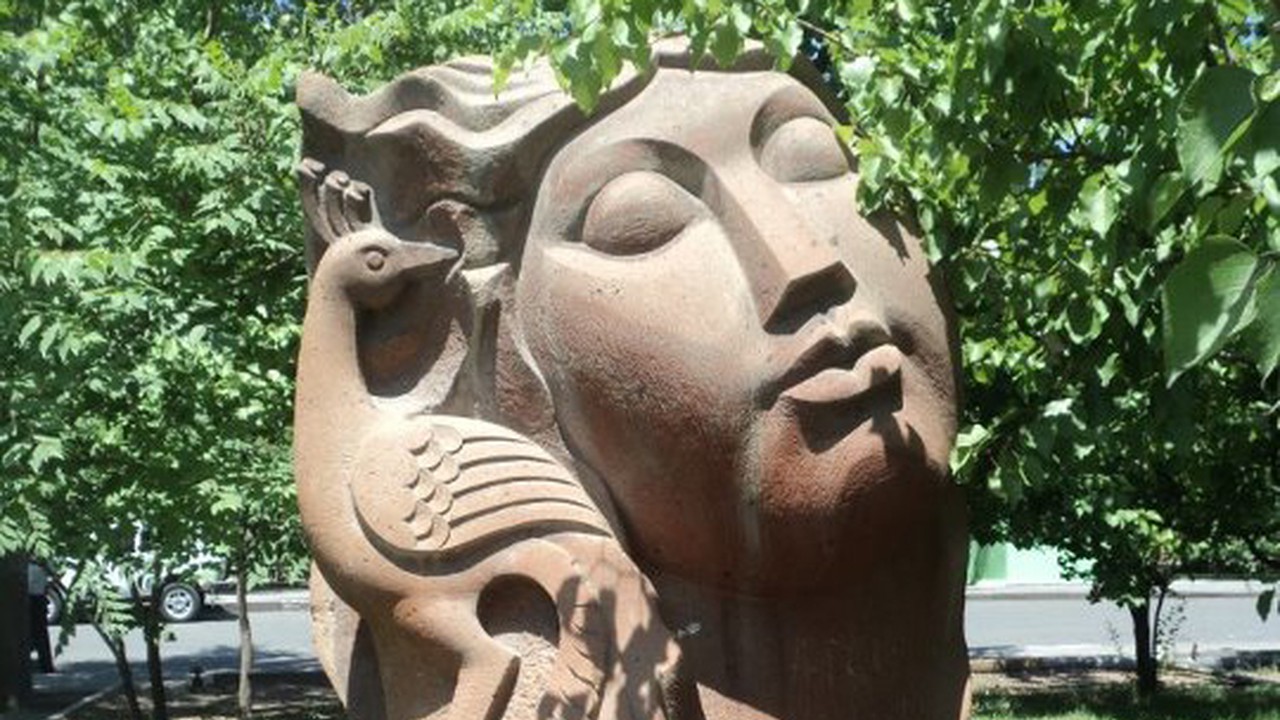 Dream. ''Once Upon a Time" sculpture is in the park near Holy Trinity Church in the Malatia-Sebastia district of Yerevan.
The sculpture features a girl with a bird. The bird in this artwork symbolizes a dream, and the girl's slightly tilted head adds a touch of lyricism. The sculptor crafted this image because in numerous fairy tales, poems, and songs, birds often embody love, joy, and hopeful expectations for the future.

The sculpture won 1st prize.
---
Sculptor: E. Petrosyan

Material: Tufa
Year: 2001
---
Malatia Sebastia district