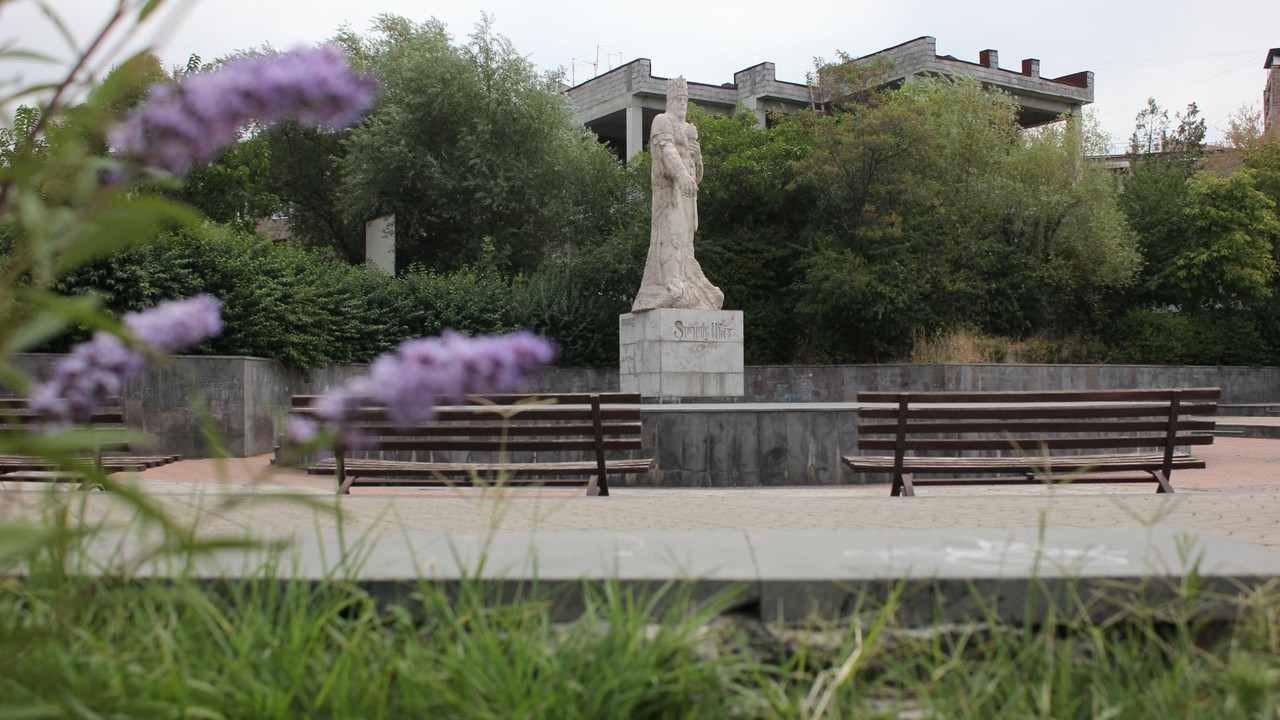 Tigran Mets (Tigran the Great)
---
Sculptor: L. Tokmajyan
Architect: R. Ohanyan
Material: Marble, granite
Year: 2004
---
The empire of the Armenian king, statesman, and military leader Tigranes the Great (95 BC - 55 AD) stretched from the Caspian to the Mediterranean Sea, from the Caucasus Mountains to the deserts of Mesopotamia. He bore the title "King of Kings".
The statue of King Tigran the Great was erected in 2004 in Tigran Mets Park (Nor Nork district). The monument was unveiled on November 18, 2005.
This is the second statue of Tigranes the Great in Yerevan. The other one is located in the territory of the presidential residence and the sculptor is Levon Tokmajyan.
The statue is made of pink marble and granite, the height is 5 meters.