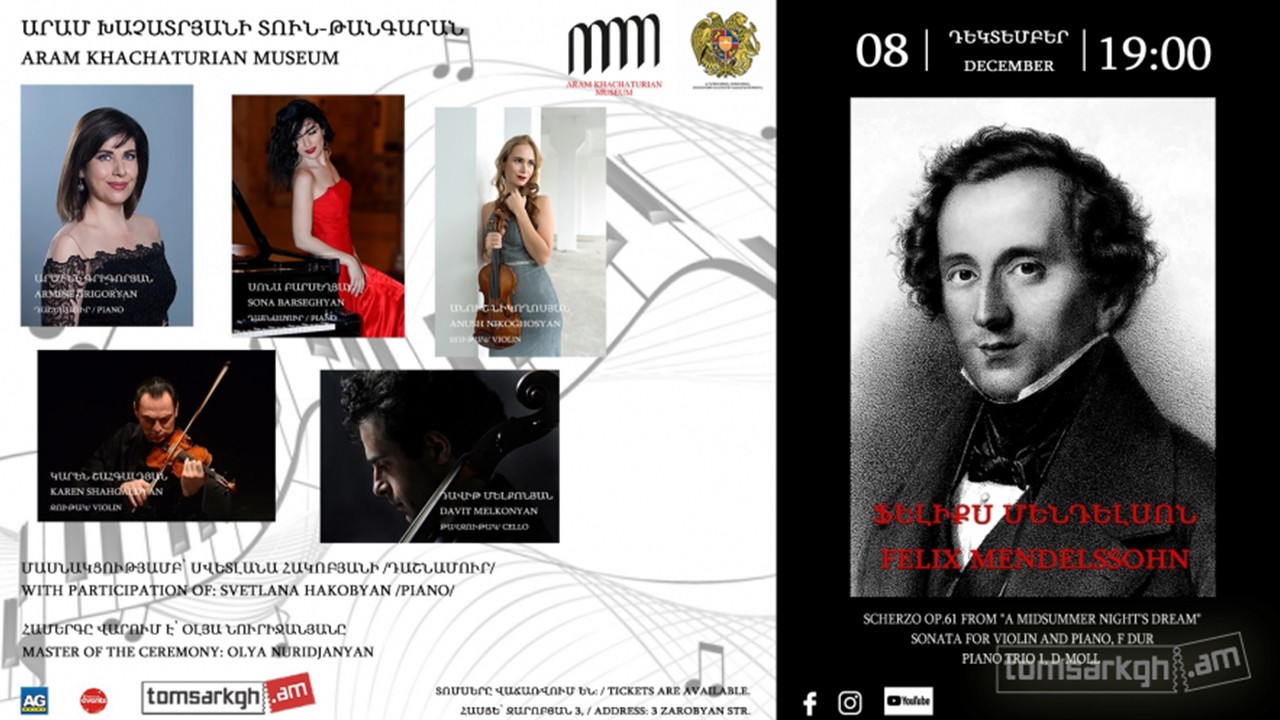 Aram Khachaturian Museum invites you to enjoy the traditional concert from the program "The Museums of German Composers in Khachaturian's House", which is dedicated to one of the most outstanding German composers - Felix Mendelssohn.
Performers:
Armine Grigoryan (piano),
Sona Barseghyan (piano),
Anush Nikoghosyan (violin)
Karen Shahgaldyan (violin),
Davit Melkonyan (cello).
With participation of: Svetlana Hakobyan (piano).

In program:
F. Mendelssohn -S. Rachmaninoff - Scherzo op.61 from "A Midsummer Night's Dream",
F. Mendelsohn - Sonata for violin and piano, F dur,
F. Mendelsohn - Piano trio 1, d-moll․
Master of the Ceremony: musicologist Olya Nuridjanyan.