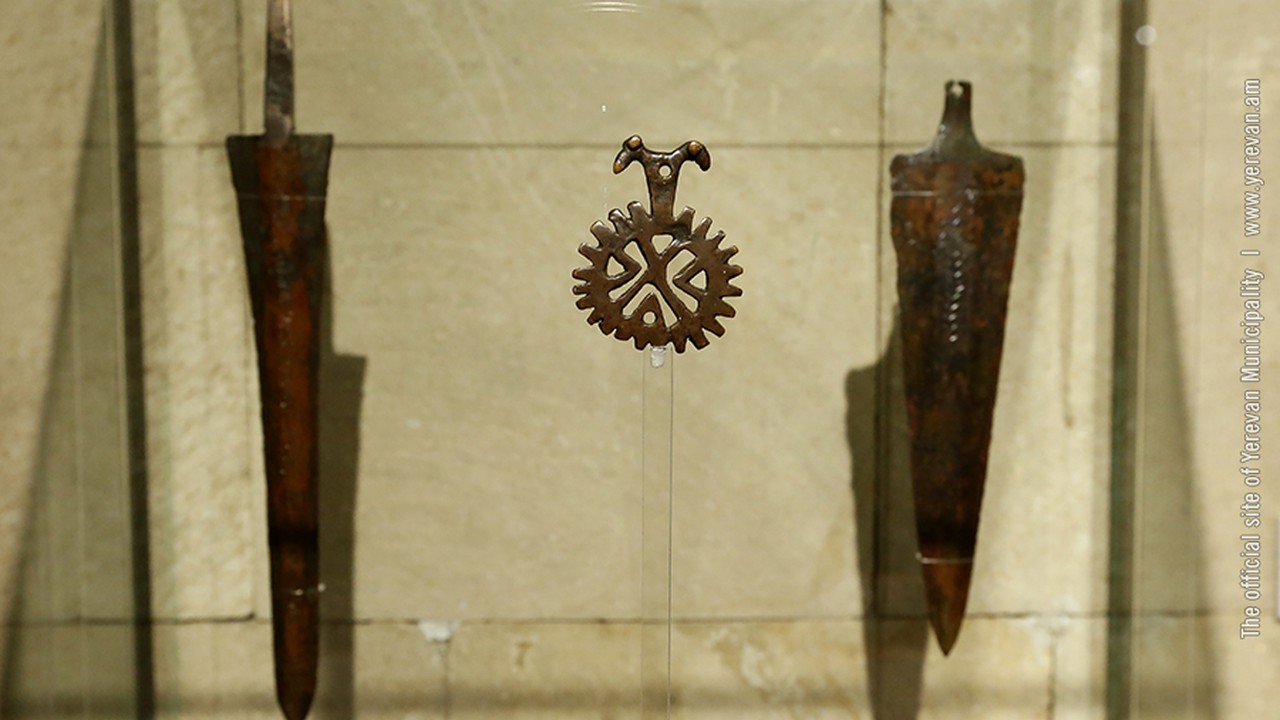 "Archaeological relics from Shushi."
---
A temporary exhibition entitled "Archaeological Relics from Shushi" has opened at the Erebuni Historical-Archaeological Reserve-Museum. Unique archeological objects of the Shushi Carpet Museum were presented, mainly pottery, metal objects, jugs, jars, ornaments, daggers, coins. All of them were found in the territory of Artsakh and dated back to the 20th-6th centuries BC.
During the 44-day war in 2020, carpets, rugs, and other archeological objects were evacuated from the museum.
The exhibition will run until May 29.