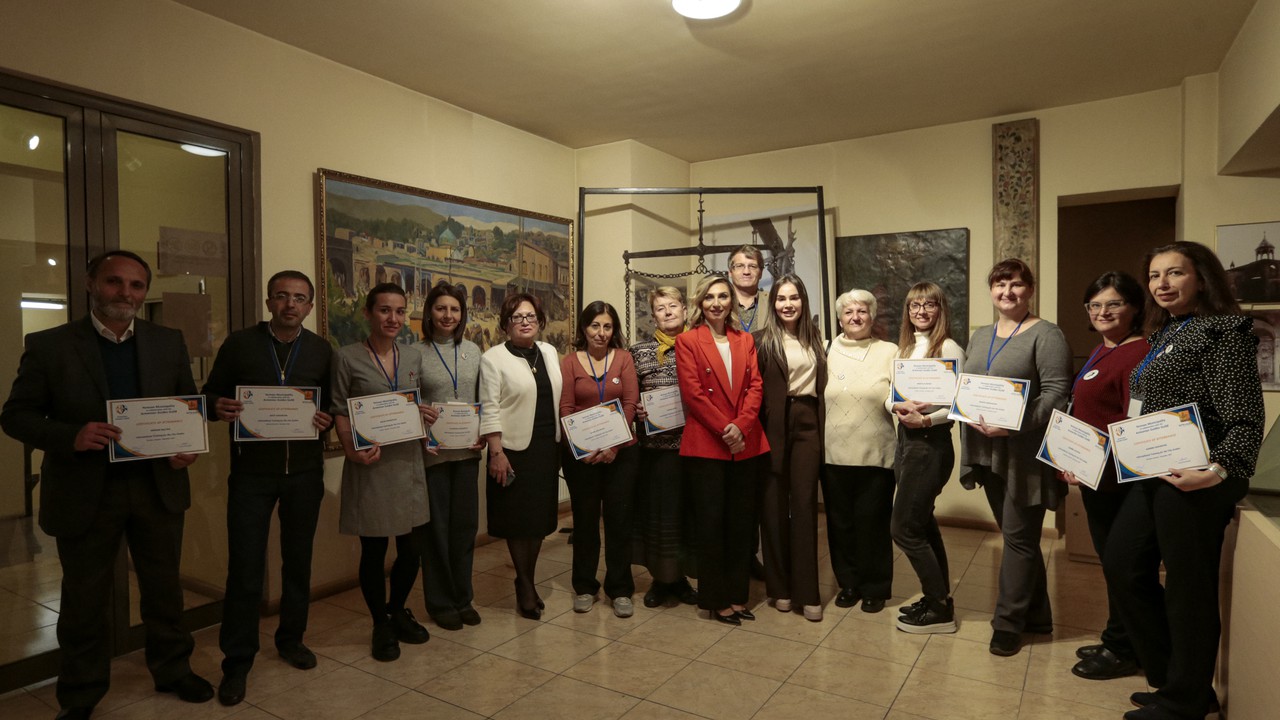 Yerevan, tourist education center. training courses for guides
---
The goal of the project is to turn Yerevan into a tourist educational center.
---
With the support of Yerevan Municipality and the initiative of "Armenian Guides Guild" NGO, a training program for city guides was held.
Guides displaced from 6 sister cities of the capital, as well as marzes and Nagorno Karabakh participated in the 5-day course. The participants of the program upgraded their professional and practical knowledge, got acquainted with the tourist potential of the capital, visited museums and attractions of the city.
The courses were conducted by national and international professionals with international (WFTGA) qualifications.
Seda Aghbalyan, the head of the tourism department of the Culture and Tourism Department of the Municipality and Sisian Boghosian, the chairman of the Tourism Committee of the Ministry of Economy of the RA, presented the certificates to the tour guides at the concluding event at the Yerevan History Museum and emphasized that the program will be continuous.
"Our goal is to make Yerevan a tourist educational center. I am sure that along with the increase in the number of tourists every year, the number of guides will also increase. The municipality, in its turn, is ready to support the popularization projects of the capital's history and culture," said Seda Aghbalyan.