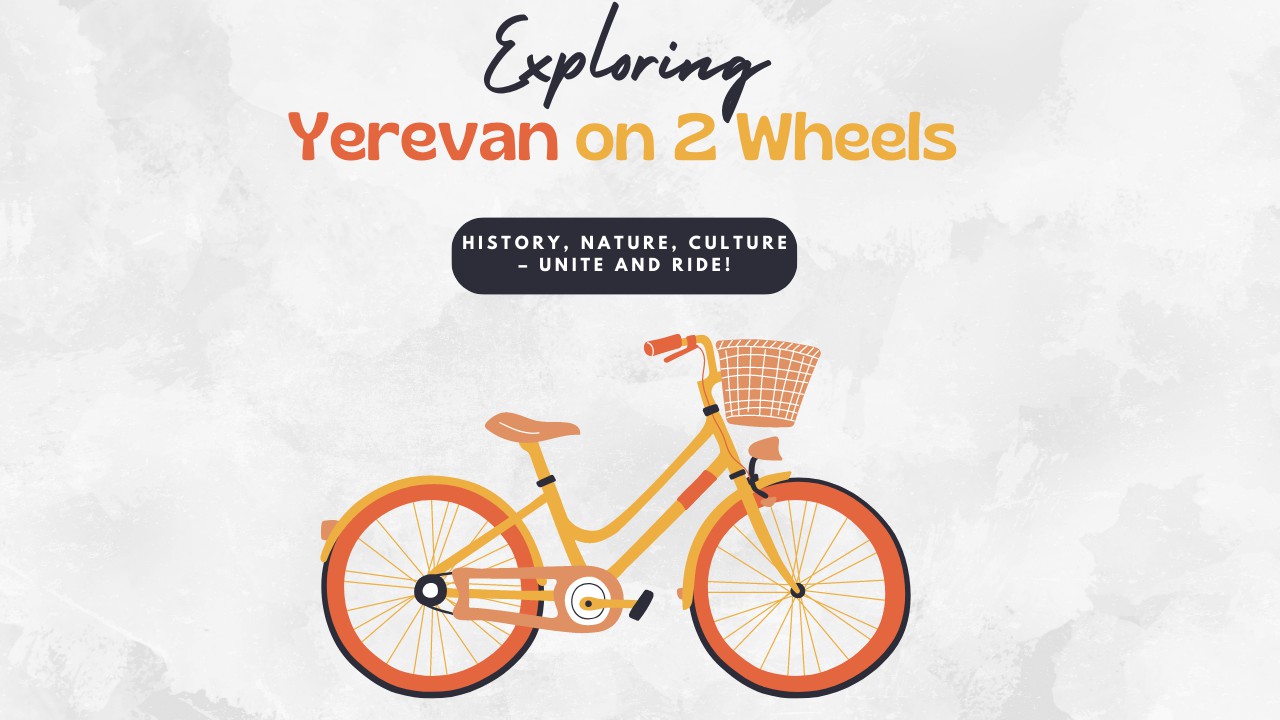 Exploring Yerevan on Two Wheels: Cycling Routes for Adventure Enthusiasts
---
Ready to pedal through Yerevan's wonders? Grab your bike, explore captivating routes, and create memories that last a lifetime. Let's cycle through history, nature, and culture, one adventure at a time!
---
Are you an adventure enthusiast looking to explore the charming city of Yerevan in a unique and eco-friendly way? If so, hop on a bicycle and get ready to embark on thrilling cycling routes that will take you through the heart of Armenia's capital, Yerevan. From historic landmarks to picturesque landscapes, Yerevan has a lot to offer for cyclists of all levels. Let's dive into some of the best cycling routes that will let you experience Yerevan like never before.
1. Victory Park Route
Our first cycling route takes you to the iconic Victory Park, situated at the top of the Cascade Complex. Start your journey from the city center, and pedal your way through the bustling streets as you gradually make your way to the Cascade. The uphill climb might challenge you, but the panoramic views of Yerevan from the top are well worth the effort. Take a moment to rest and admire the monumental statue of Mother Armenia before descending back down. This route not only offers a great workout but also provides insights into the city's history and culture.
2. Hrazdan Gorge Trail
For nature lovers and adventure seekers, the Hrazdan Gorge Trail is a must-try. This route offers a refreshing escape from the urban environment as you cycle along the picturesque Hrazdan River. The trail is surrounded by lush greenery and provides stunning views of the gorge. As you pedal through this natural wonder, keep an eye out for the ruins of ancient churches and structures that dot the landscape, adding a touch of mystery to your journey.
3. Lake Yerevan Circuit
Looking for a longer and more serene cycling route? The Lake Yerevan Circuit might be just what you need. This circular route takes you around the beautiful Lake Yerevan, offering breathtaking views of the tranquil water and the nearby mountains. The flat terrain makes it suitable for cyclists of all levels, and there are plenty of opportunities to stop for a picnic or take a dip in the lake during warmer months. The surrounding nature and fresh breeze will leave you rejuvenated and inspired.
4. Vernissage Morning Ride
Start your day with a delightful morning ride to the Vernissage market, where you can experience the vibrant local art and craft scene. The route takes you through the heart of Yerevan, passing by Northern Avenue and Republic Square before reaching the Vernissage market. This cycling journey not only introduces you to the city's artistic side but also allows you to immerse yourself in the lively atmosphere of the market.
5. Kond to Arabkir Exploration
For history enthusiasts, the Kond to Arabkir route offers a glimpse into Yerevan's past. Cycle through the narrow streets of Kond, one of the oldest districts in the city, where you'll find traditional Armenian architecture and local artisans. Continue your journey to Arabkir, a more modern neighborhood, which provides a striking contrast to Kond. Along the way, explore charming cafes, churches, and museums, making it a perfect mix of the old and the new.
---
Before You Go
Remember to wear appropriate safety gear, stay hydrated, and respect local traffic rules while cycling through Yerevan. 
Bike Hiring
If you don't have your own bicycle, don't worry! Yerevan offers modern online applications that make bike hiring easy and convenient. Two popular options for bike rentals in Yerevan are "YerevanRide" and "Mimo Bike."
YerevanRide:

A bike-sharing platform that allows you to find nearby bike stations, check bike availability, and rent bikes through their mobile application or website. You can unlock bikes using the app and return them to any designated station after your cycling adventure.

Mimo Bike:

Another popular bike rental service in Yerevan, offering bike rentals through their app. Similar to YerevanRide, you can locate bike stations, rent bikes, and enjoy your cycling journey around the city.
With these bike-sharing apps, exploring Yerevan on two wheels has never been easier. Whether you're a cycling enthusiast or just looking for a fun and eco-friendly way to experience the city, renting a bike through these platforms will add an extra layer of convenience to your Yerevan adventure.
Above all, be open to embracing the warmth and hospitality of the Armenian people, who will undoubtedly make your cycling adventure in Yerevan a memorable one.
So, what are you waiting for? Get on your bicycle and explore the wonders of Yerevan through these captivating cycling routes.
No matter if you love cycling or just like to ride casually, Yerevan has something great for everyone.
HAPPY CYCLING!