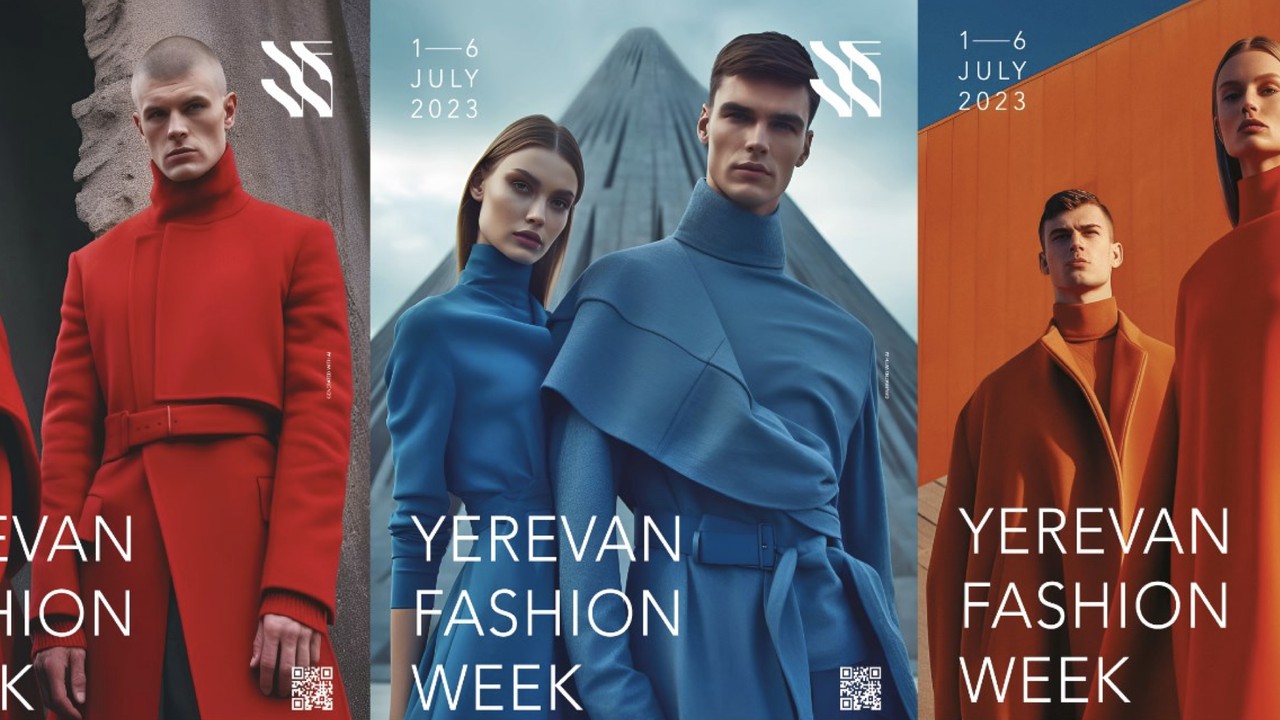 This event is a celebration of Armenian culture and creativity.
---
The first Fashion Week in Armenia will take place from July 1 to 6, 2023, at HayArt Cultural Center in Yerevan (7a Mashtots street), this fashion extravaganza promises anunforgettable experience.

Over 20 talented Armenian designers will take center stage, unveiling their latest collections on the runway. With a delightful blend of diverse styles and influences, these designers will leave the audience inspired and in awe. From emerging talents showcased on the esteemed Fashion Scout Armenia platform to established industryicons, the lineup is brimming with excitement. In addition to the runway shows, the week-long event will feature a bunch of other engaging activities. Attendees will havethe opportunity to explore showrooms displaying over 60 Armenian brands, participate in enlightening panel talks, and admire thought-provoking exhibitions. Designer meet-and-greets will allow fashion enthusiasts to interact with their favorite creators, while after-parties and networking sessions will provide ample opportunities to mingle with international guests, including fashion press, experts, buyers, and influencers.
The primary goal of this event is to showcase the Armenian fashion industry and mergeit with contemporary standards and technologies. The entire digital campaign has been designed using cutting-edge AI technologies, ensuring a seamless integration of traditional craftsmanship with modern innovation. Moreover, the designers will present gender-neutral and season-neutral collections, pushing the boundaries of fashion conventions.
Fashion and Design Chamber aspires to establish this as an annual event, shedding light on the Armenian fashion industry and elevating it to international acclaim. This presents a remarkable opportunity for Armenian designers to showcase their latest creations and for fashion enthusiasts to immerse themselves in the world of fashion, discovering thelatest trends and uncovering hidden gems.
This event is a celebration of Armenian culture and creativity. With an action- packed schedule of unique events, it promises to be an exceptional experience for all attendees. From awe-inspiring fashion shows and exhibitions to lively events and parties, the coverage of this unforgettable event will be comprehensive, ensuring that no aspect goes unnoticed.
YFW is delighted to announce the presence of more than 20 prestigious international press such as Vogue Italy, Wear UK, ELLE Italy, Marie Claire Arabia, Lemile Germany, FAULT Magazine, L'Officiel Italy, Fucking Young!, BURO, Madame Figaro, Jamalouki Magazine and numerous others.