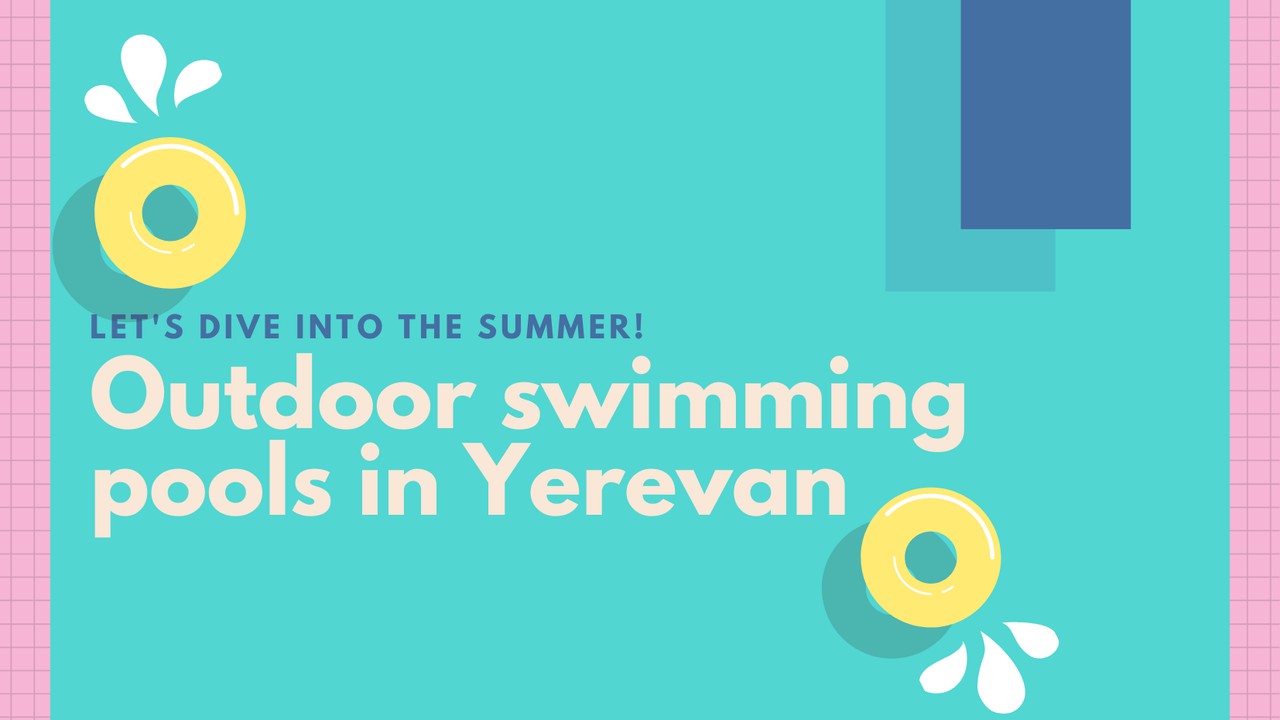 OUTDOOR SWIMMING POOLS IN YEREVAN
---
Yerevan has harshly hot summers, when the temperature reaches +40°C.
The dry and hot weather often lasts for about 4 months,  and the best way to beat the midday heat is to sit in the shade or cool down in outdoor pools.
Tourists visiting sunny Yerevan always get surprised to drink a sip of cold and fresh water flowing out of fountains – known as "pulpulak". They are considered a luxury for many cities of the world, but for Yerevan they are a vital necessity.
Public water fountains are common in Armenia and are a significant part of Armenian culture. First, they appeared on the streets of Yerevan in the 1920s and over time became extremely popular. 
Not only water fountains but also pools are considered to be among the "calling cards" of Yerevan.
Swimming pools provide a great opportunity to sunbathe, admire wonderful views, and of course, be filled with positive energy. This is an ideal option for relaxation. Today, there are many swimming pools in Yerevan. Each of them is distinguished by its unique design and service.
Entrance prices according to age vary from 4,000 AMD to 20,000 AMD.
SUMMER SWIMMING POOLS NEXT TO YEREVAN HOTELS:
SWIMMING POOLS LOCATED IN SPORTS COMPLEXES:
LEISURE POOLS: