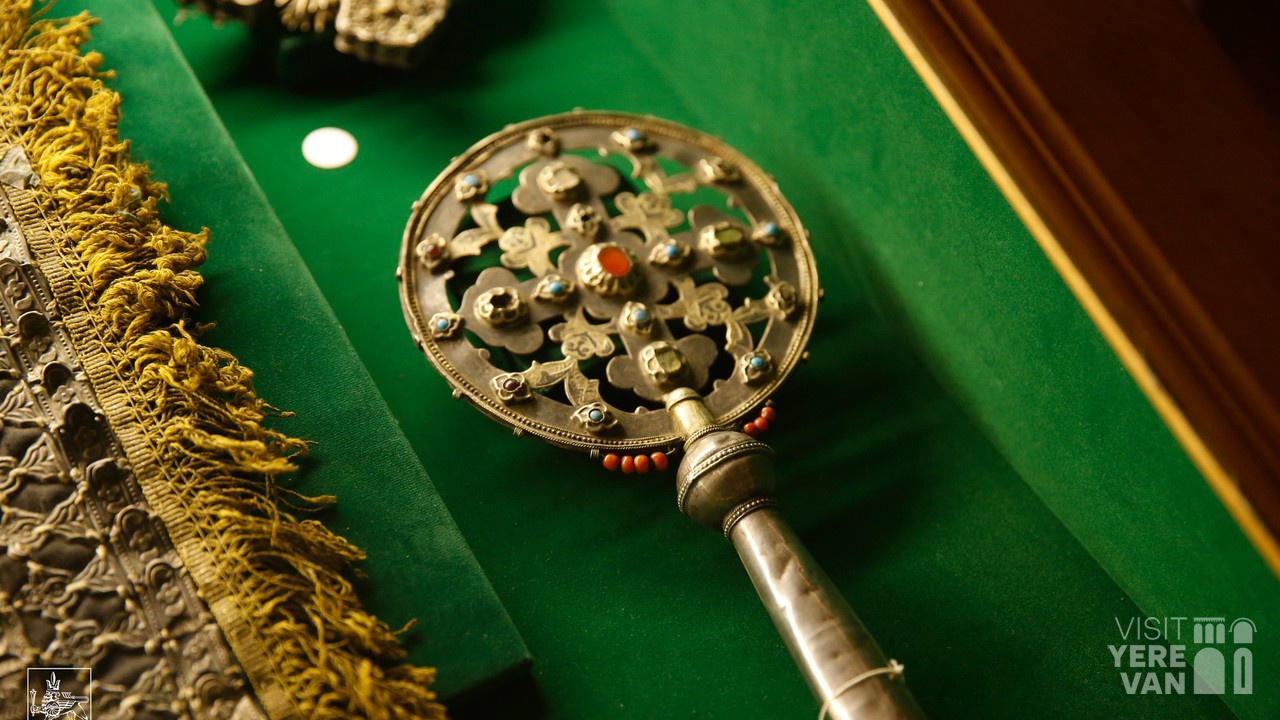 Symphony of silver and embellishment
---
The exhibition entitled "Symphony of Silver and Embellishment" has opened at the Yerevan History Museum.
---
Exclusive works made by Armenian silver craftsmen have been collected and preserved in the museum for 90 years. The exhibition outstands with a rich collection of embellished belts and bracelets dated 19-20th centuries. The geography of the fine embellishments ranges from Western Armenia and Artsakh to Iran, India and even China. Each piece of jewelry had a special symbol. For example, the gold-plated cufflinks of Shushi women used to wear as a symbol of fertility.

The embellishments are made in various techniques: stamping, filigree, enamel. Some of the items have the author's stamp.
Ritual items and kitchenware from the collections of the RA Ministry of Finance treasury as well as of the museum's benefactor Rostom Voskanyan are on the exhibition as well.
The exhibition is open till February 28, 2022 at the Yerevan History Museum.